Toll Brothers City Living
Bringing the unbuilt to life.
The internationally acclaimed architect Rem Koolhaas and his firm OMA are poised to launch their first residential building in New York City. In partnership with development firm Toll Brothers, Brooklyn Digital Foundry created a scalable identity for 121 East 22nd featuring executions in print, digital and OOH.
Services
Research & Strategy
Naming
Branding
Messaging & Copy
User Experience
Web Design
Development
Campaign & Digital Advertising
Video Production
Virtual Reality
Photography
Print Collateral
Recognition
National Sales & Marketing Council Silver Award
The crown jewel of a New York portfolio.
Working within an increasingly oversaturated New York City luxury market, we needed to carve out a unique identity for what would be a standout building featuring 140 units, an indoor sunlit pool, automated indoor parking system and a designer-landscaped courtyard, among other amenities.
Luxury homes from globally-acclaimed Rem Koolhaas and OMA.
121 East 22nd occupies a prime spot in Toll Brother's portfolio as its highest profile initiative in recent history. To better cater to its niche audience, we conducted rigorous user research both before and during the design process. We also looked to the architects and the building itself for inspiration. The property sits at the crux of Gramercy and Flatiron, with one side facing bustling 23rd Street and the other sitting on quieter 22nd Street. This duality underpinned our positioning for marketing the building.

In fact, OMA designed 121 E 22nd to play directly into that juxtaposition: the development is two structures connected by a courtyard and amenity floor. The theme is manifest in everything, from the campaign copy to the structure of the website. ➝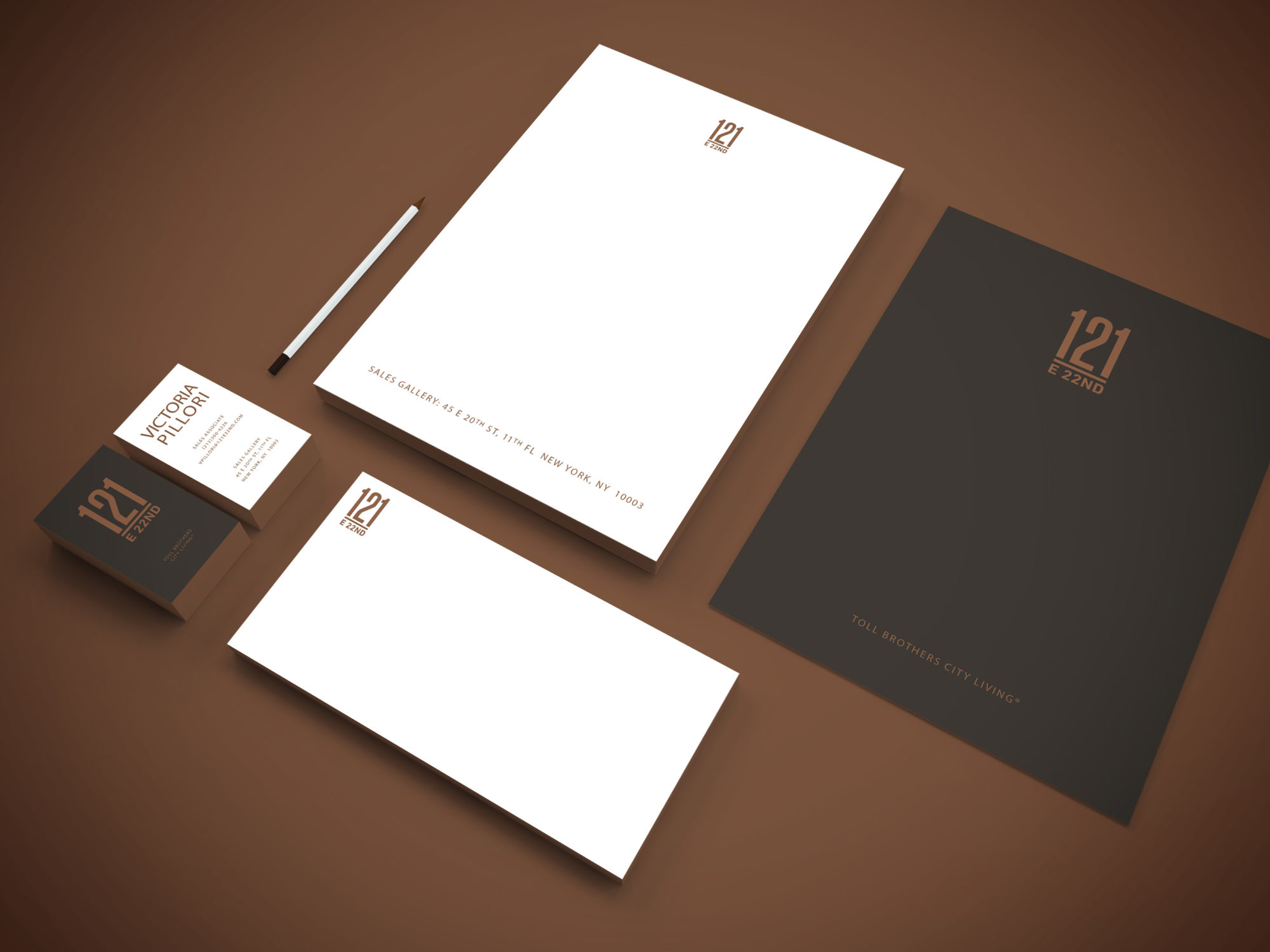 We crafted a sales path through full-scale facade details, an immersive video experience, and residence vignettes to make an impression on prospective buyers. The experience won a Best Presentation Center award from the National Association of Home Builders.