Theater of War Productions
Inviting communities to connect and heal.
Through dramatic theatrical performances and powerful, open discussion, Theater of War Productions offers space to grapple with today's most pressing sources of trauma – war, gun violence, addiction, and more.
After growing their catalogue to over 20 active projects, the company needed a modern digital platform to organize their content into a cohesive story while honoring the raw, sensitive nature of these issues.
Services
Research & Strategy
User Experience
Web Design
Development

Clarity. Respect. Strength.
Theater of War Productions' work is purposefully stripped back to respect the issues they address and those affected by them. It was important the website feel the same way. Our dynamic design pairs bold typography with subdued colors to let the powerful performances and audience emotions shine.
Using taxonomy to make clear connections.
The previous site prioritized play names like Sophocles' Ajax and The Tecmessa Project, which can be opaque and esoteric to audiences. To help visitors understand the company and its work, we organized the site around topics – the issues audience members could identify with.
Projects are always shown with their topic tag, helping users find their own path through the many projects and resources.
A resource for all.
Through audience interviews, we learned many people wanted to use the site to find assets, references, and resources. We made sure the site delivered for all visitors, from journalists, to leaders in the Department of Defense, to anyone who has experienced trauma in its many forms.
The new site catalogues press kits, multimedia assets, event sponsors, and contact information for other organizations or partners. The site accommodates each user's journey, taking into account what details are needed before an event, and what details are relevant for audiences after.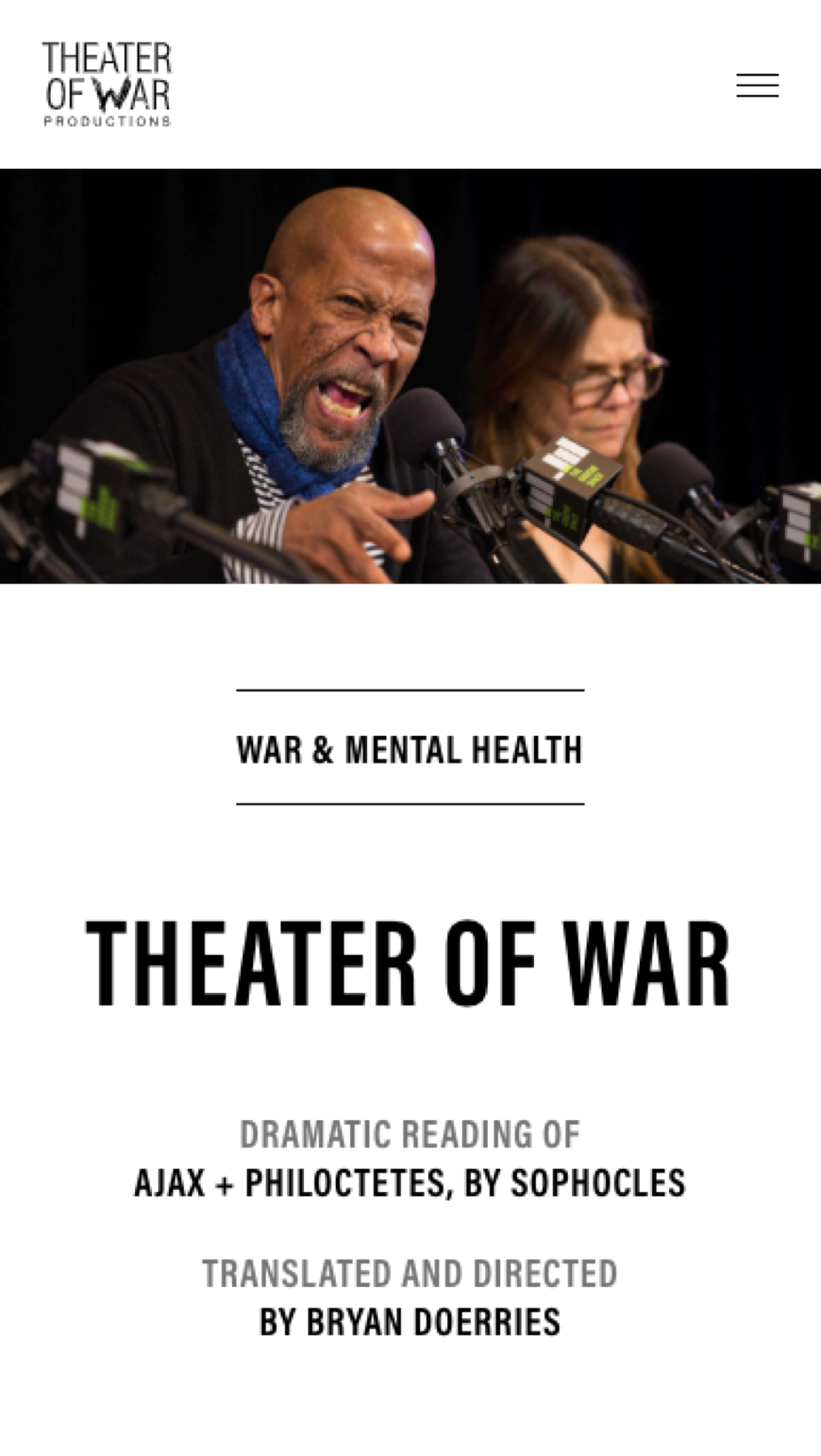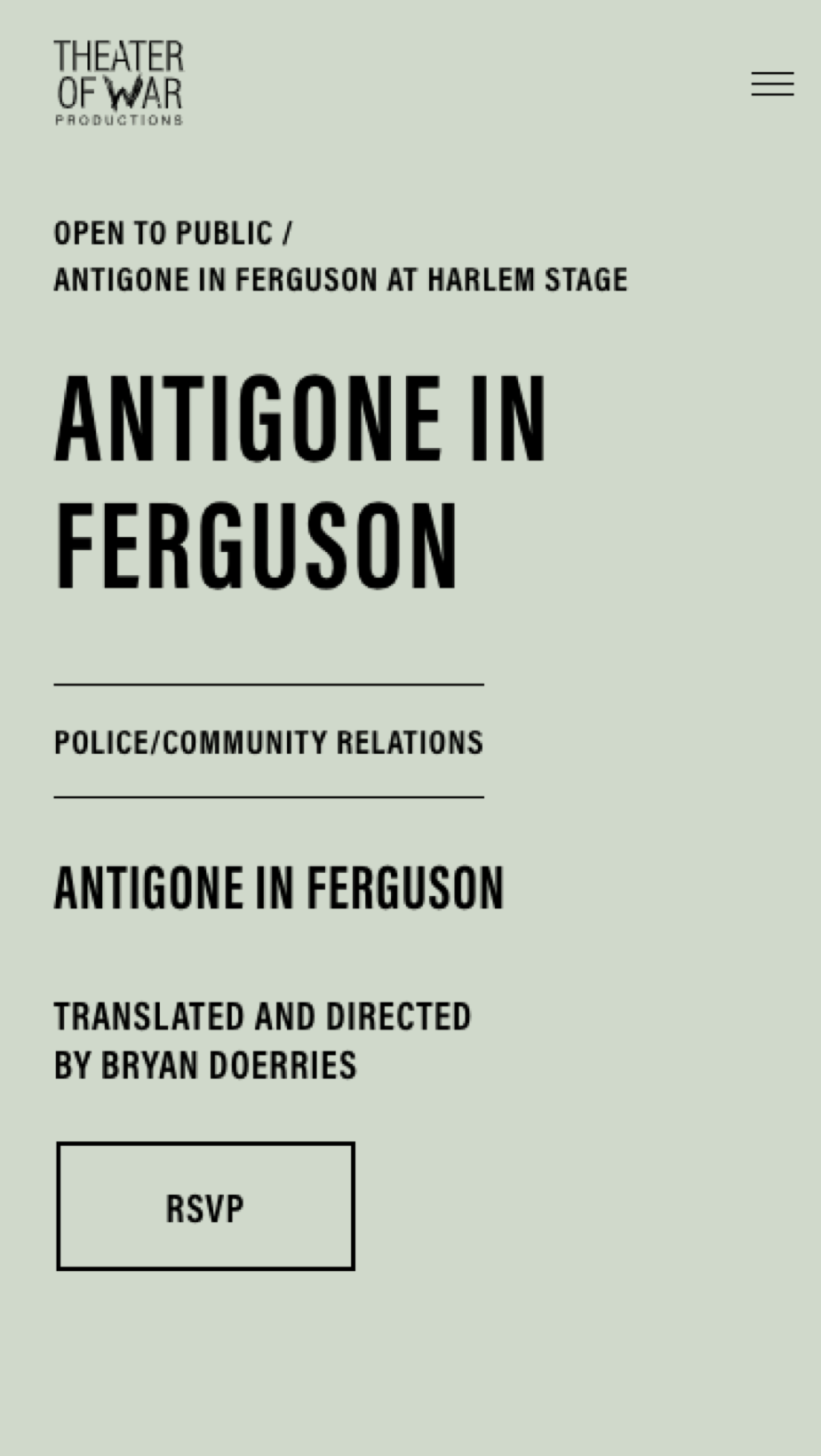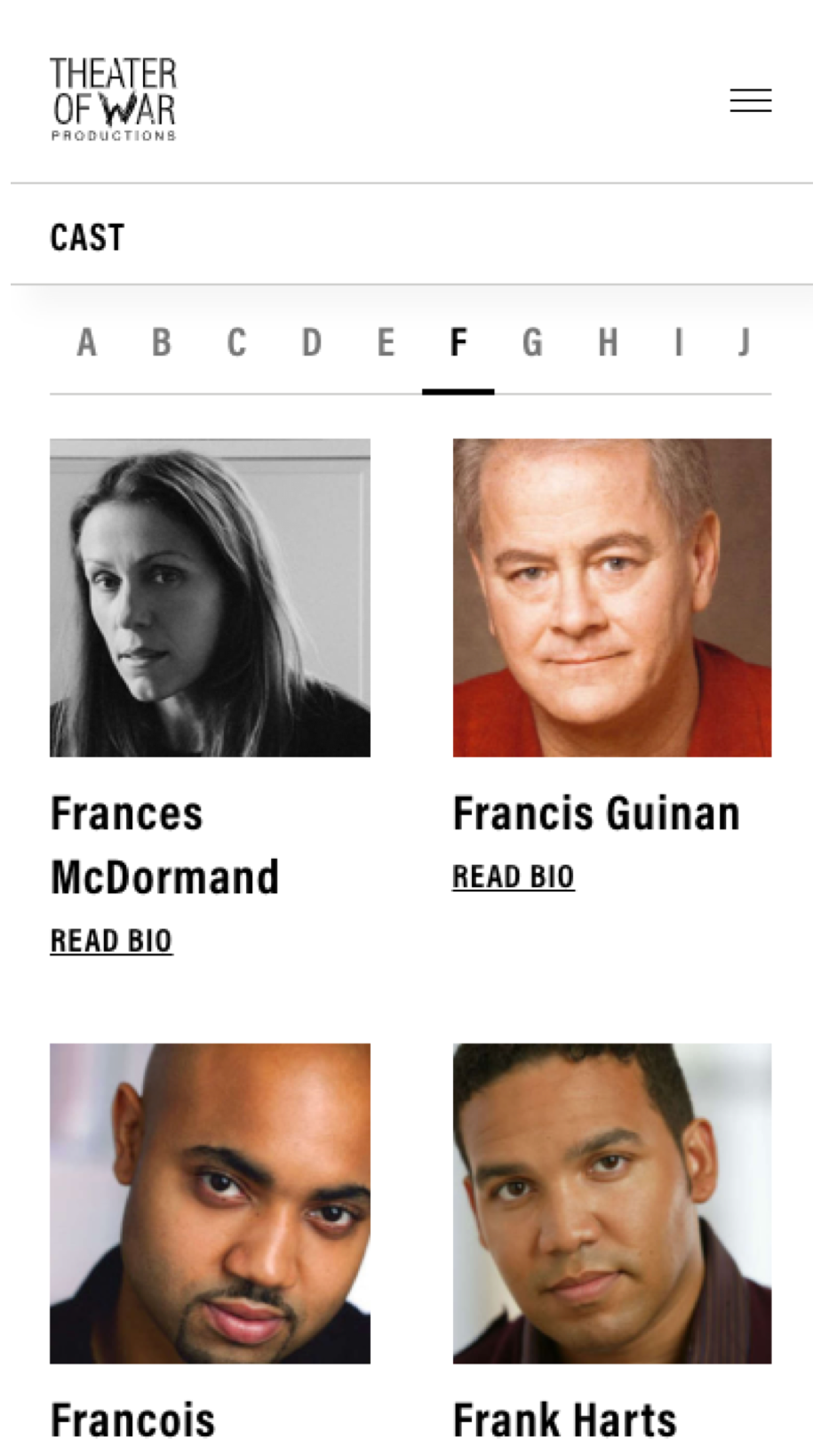 ➝